It is the norm to receive excellent care from Dr Grady and professionalism from his staff. You are all the very best."
Why Wait?
Drop up us an email and let us know when you can come in for your free consultation.
PRIVACY POLICY: All information collected, such as names, addresses, e-mail and telephone numbers is solely used for replying to communication from you. We do not sell e-mail addresses or your name and personal demographic information to mass marketers.
Affiliations of Dr. Grady
American Dental Association
Founded in 1859, the American Dental Association is the oldest and largest national dental society in the world. Since then, the ADA has grown to become the leading source of oral health related information for dentists and their patients. Learn more about the ADA's mission and vision, and our commitment to the public's oral health, ethics, science and professional advancement and access to care for all Americans.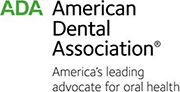 ---
American Academy of Cosmetic Dentistry
The American Academy of Cosmetic Dentistry believes that responsible esthetics means dealing in a beauty that's more than skin-deep. We aim to create exciting learning and social environments where the confluence of health, beauty, and function inspire excellence in cosmetic dentistry. AACD members are leading cosmetic dentists, laboratory technicians, hygienists, dental assistants, educators, researchers, manufacturers, and students. The smile is their field of expertise, chosen avocation, and life's work. The AACD also manages the Give Back a Smile Program, of which Dr. Grady is a regular participant.

---
The American Academy of Computerized Dentistry
Academy Of Computerized Dentistry Of North America Inc in Elkin, NC is a private company categorized under Dentists. Our records show it was established in and incorporated in North Carolina.
---
The Michigan Dental Association
The Michigan Dental Association is guided by integrity and ethics and is committed to the improvement of the public's overall health.
The Michigan Dental Association believes in the following:
oral health is integral to overall health;
in an inclusive environment that embraces diversity;
that the profession of dentistry and the oral health team must be led by dentists to ensure the safety of the public; and
that life-long learning is critical to excellence in patient care.